Places To Visit in Istanbul: Ayasofia
Hagia Sophia is one of the most popular symbols of Istanbul.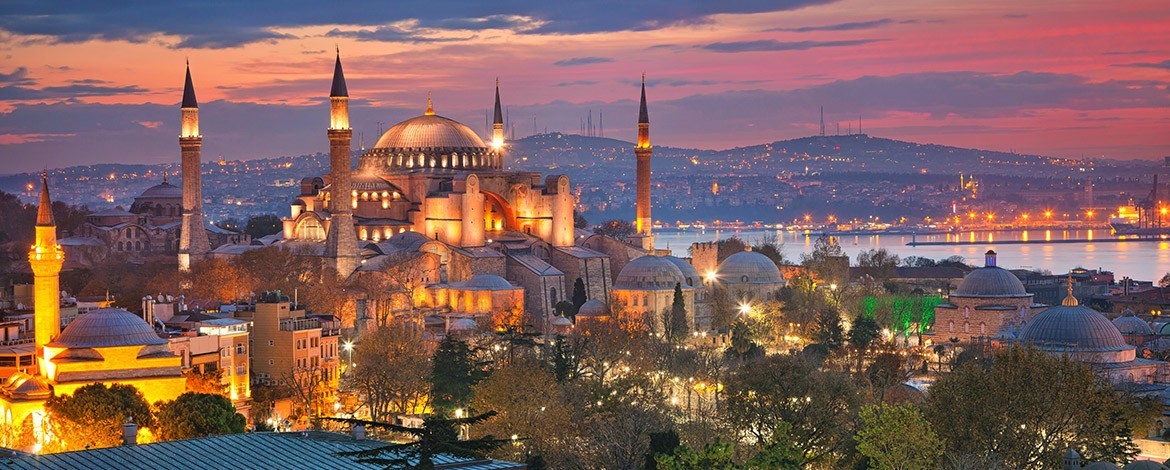 Hagia Sophia is one of the most popular symbols of Istanbul.
Hagia Sophia is one of the most popular symbols of Istanbul. This gigantic masterpiece, which has survived for 1500 years, both fascinates those who see it with its culture and architecture, and takes you on a journey through time with its evolutions.
Hagia Sophia has a very important place for the two monotheistic religions, Christianity and Islam. Throughout its deep-rooted history, it served as a cathedral (church) for about 900 years. After the conquest of Istanbul, it served as a mosque for about 500 years.
By the order of the great leader Mustafa Kemal Atatürk, it was closed to the public between 1930 and 1935 and some restoration works were carried out. During these works, it was requested that Hagia Sophia be converted into a church again, but since it is located in Fatih district and the Christian population is low here, the possibility of being a church is eliminated. Hagia Sophia was turned into a museum on 24 November 1934 by the decision of the Council of Ministers. The museum was opened to visitors on February 1, 1935. The systematic examination, restoration and cleaning of Hagia Sophia was achieved with the initiative of the Byzantine Institute in the USA in 1931 and the Dumbarton Oaks Area Committee in 1940.
On the day of the Night of Power, which is an important day for Muslims, in July 2016, the morning prayer prayer was read in Hagia Sophia for the first time after 85 years, and in July 2020, it was decided to be both a mosque and a museum.
Hagia Sophia; throughout its history, it has been both a church, a mosque, and a museum. It was home to many different races and two separate religions. To visitors; reminded me of yesterday. He was satisfied with his days.
Where is Hagia Sophia located?
Hagia Sophia is located in Sultanahmet Square in Fatih district.
How to get to Hagia Sophia?
After getting off at Yenikapı Metro Station, you can reach it by tram or by bus lines 399B, 66, 99A, BN1, EM1, EM2.